ChristmasPress is a modern 2 column, sassy, pink and purple theme with cute cartoon characters and a vibrant background.
ChristmasPress features include a widget ready sidebar, google webfonts, a built in Christmas countdown, custom shortcodes, styled comments, cute error 404 page, a custom gravatar and much more!
ChristmasPress 2.0 will be available for download soon! Just in time for the holidays!
ChristmasPress 2.0 Screenshots
Page with an image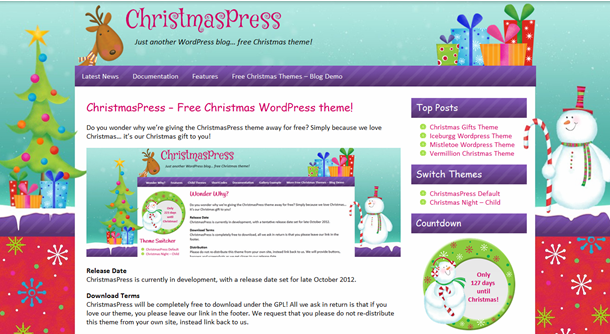 Blog Category Archive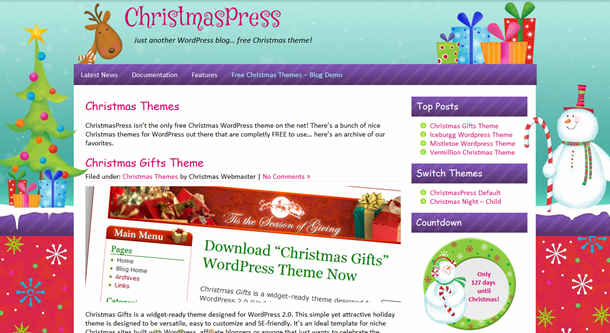 Error 404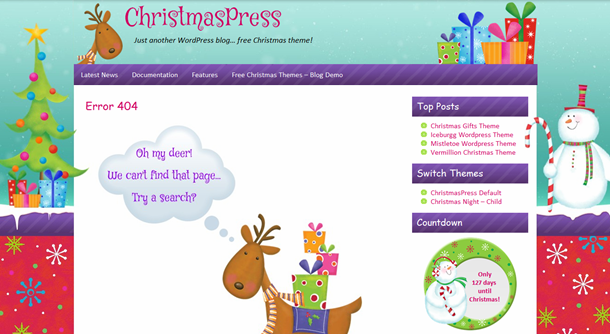 Visit ChristmasWebmaster.com where I'll be sure to keep you guys posted on the progress of the ChristmasPress theme and features.
Be sure to check out our new WordPress tutorials section over at Christmas Webmaster… I've learned a whole lot while developing our free Christmas WordPress theme and have been building a library of useful WordPress tips and tricks.
See you there!